Every now and then, we hear about a new gadget being introduced in the market. All of them have some impressive features to offer. One of these gadgets is an Android mini pc. While there is no denying that these gadgets ensure that you are able to watch your favorite shows and movies in the best quality with a lot of ease, there is an issue of budget which might prevent you from getting your hands on them. If that is the case, it is the Android TV USB sticks which you can contemplate purchasing. They offer you convenience and are light in weight, so carrying them around is not an issue. Limited storage space might be a problem for some, but on the whole, the Android TV sticks have a lot to offer.
While purchasing the TV sticks, apart from budget, there are certain other factors that you need to take into account as well. Wi-Fi strength and configuration are some of the factors that you will have to pay attention to. There are quite a few options available on the market. Among these, we are going to provide you with some information about the ones that offer you the most impressive performance.
What is the best Android USB stick to buy in 2018?
Amazon Fire TV Stick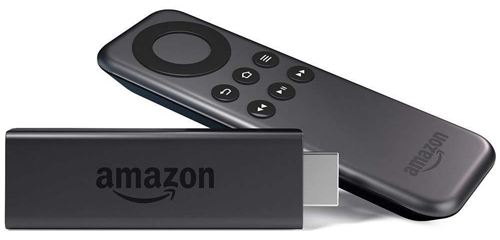 When it comes to Android TV sticks, this is certainly among the best options you have. The fact that it is affordable is another feature that works in its favor. This stick comes with a functional remote which would make browsing the media convenient for you. The product provides you with an affordable way via which you can attain optimal quality and performance as you set up your HTPC. It offers you image quality which can be attained by only a few other options. There are a lot of apps which are already installed on the device and you can download many others. You will face no dearth of options in this regard.
The stick ensures that you get an impressive user experience. You can be certain that by using this device, you will be able to enjoy your session of media viewing with ease and comfort. The specifications of this media stick would leave you impressed. All in all, this Android TV stick offers you the kind of performance and quality that few can hope to achieve. When you take into account the low price that it comes at, you will certainly not regret getting your hands on this one.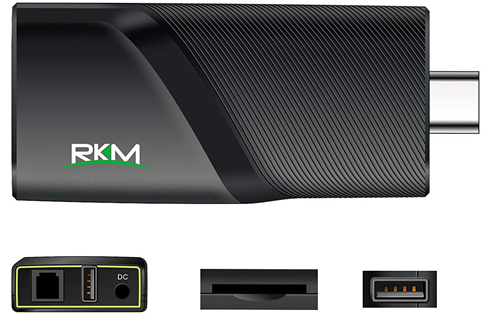 The Rikomagic Android Mini Pc v5 comes equipped with the RK3288 chipset with quad-core tech that runs up to 1.4 GHz. It has 2 GB ram, internal memory of 16GB and operates on the Android 4.4. It supports wireless connectivity as well as the standard HDMI and USB ports. Given that the pricing of this product is at the higher end, we might have expected additional features that supplement the existing capabilities. However, it does come loaded with pre-installed goodies (you can also get more from the play store) and delivers s smooth and hassle-free experience.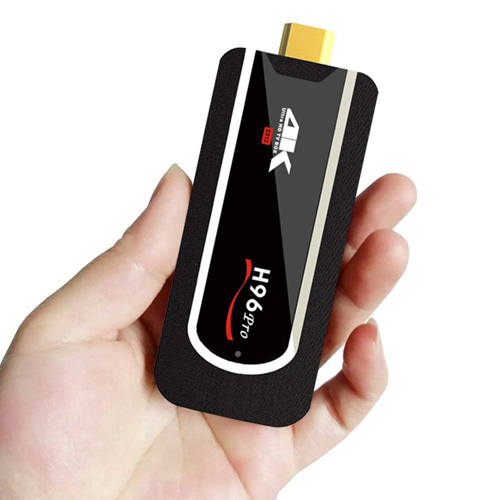 The H96 Pro TV stick developed by EstgoSZ runs on the Amlogic 6912 Octa-core processor that works at 2GHz. The powerful processor functions on the Android 7.1.2. It has 2GB ram but comes with an internal memory of only 8GB. However, the device supports MicroSD cards, meaning you can upgrade the internal memory according to your requirements. There have been reports of specific TV models that do not supply enough power when used in the USB mode. But this too can be addressed by using the power cord to connect to a wall socket instead. An additional advantage with this product is that it comes with a handy wireless keyboard.
Old  Androd USB Stick Models
SourcingBay Ds805 Streaming Stick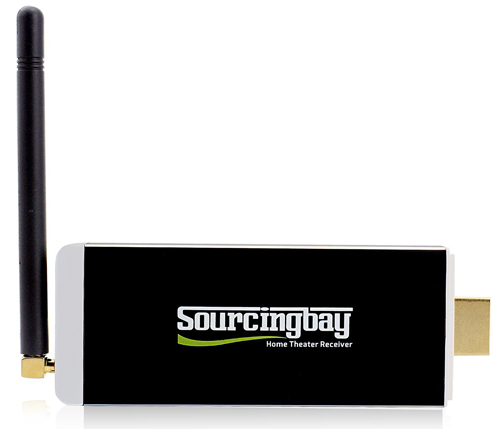 If it is quality performance that you are looking for, this is another appealing option. If you need ample storage space, this product will not disappoint. It is equipped with support for microSD cards along with 8GB storage. Considering the low price that the device costs, the performance and features of this stick will leave you impressed. Thanks to the optimal quality that it maintains, it can easily be deemed as one of the best options out there. It makes use of IR remote and comes along with a small IR receiver. If you want to attain ease and feasibility in using the device, you can attach it to a wireless keyboard. The Wi-Fi of this device is of limited range, but it would suffice for household usage. The device allows you to surf through high-quality videos with ease. It also comes with the ability to read the codec H.265 files, which is an appealing feature for many. This is one of those devices that ensure that you get your money's worth when it comes to performance and quality.
FAVI HDTV Smartstick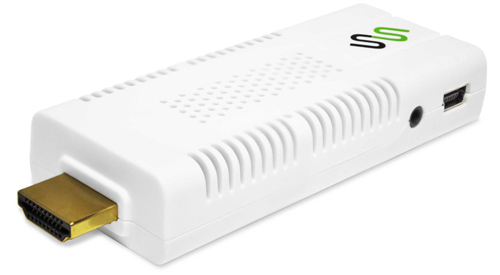 If it is affordability with performance that you need, this is a good option. The device has some appealing features despite the fact that the remote is not the best one out there. It offers you storage of 4GB. You can increase the storage, but that would also increase the price of the device drastically. However, the limited storage does not come in the way of your media viewing sessions. You can be confident that you will be able to view your favorite movies and shows with a lot of ease. The device is compatible with most Android apps, which is why it is among the best options out there. The audio options are limited, but the quality of the device makes up for it.
This is the kind of device that ensures you do not have to burn a hole in your pocket to enjoy your favorite videos. You can be assured that the performance and quality of this device will not let you down. With the price that it comes at, you will be pleased with the results. It has not compromised on quality despite the low price.
Bluetooth MK808B Dual Core Android 4.1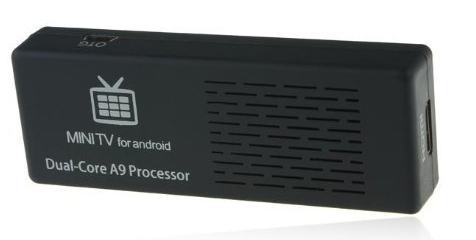 A little bit more expensive than the other options on this list, MK808B is under $100 (depending upon the store that you purchase it from), and is a little bit underpowered for the money that you spend. The Google Chromecast is a smarter by for your money, but if you're looking for a device with a little bit of a more powerful processor this might be right up your alley.
The OEM CX-919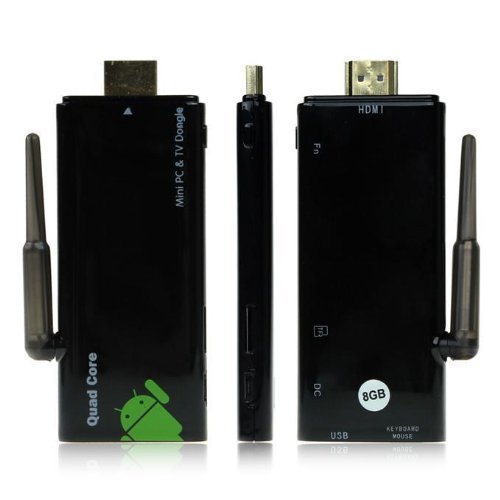 Essentially the exact same Android Mini PC product (and the most expensive options on this list), there is almost no reason whatsoever to invest in these solutions on tilting the begin to reign in the amount of money that they're asking. At around $70 or more, you get far more performance and power out of the two cheaper Android USB  stick solutions above than by going with these ones.
Rikomagic RKM MK802 IV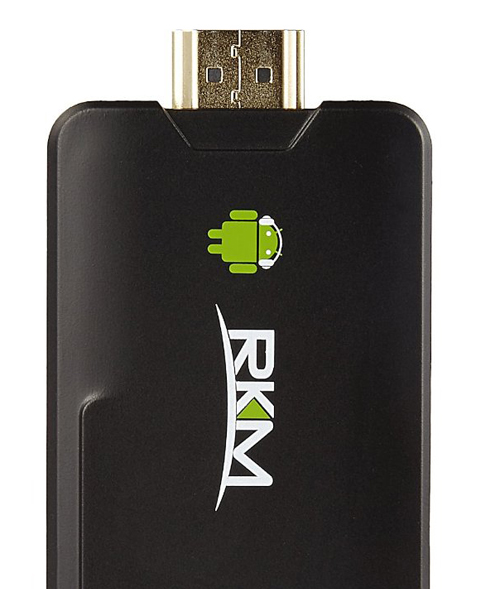 Certainly one of the best (and least expensive) many Android PCs out there, this unit is complete with everything that you'll need to run Android 4.2 – and likely can be "rooted" so that it can run later versions of the Android operating system as well. Complete with an integrated AP you, 2 GB of RAM, and 8 GB of "hard drive space", as well as a built-in mini HDMI out you'll have no trouble whatsoever getting the system up and running in just as soon as you plug it into your monitor or television.
Android Mini PC RK3188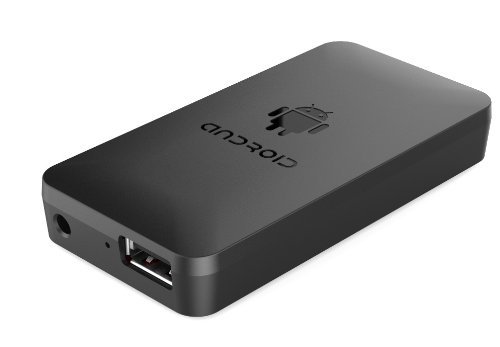 One of the more streamlined options out there, this miniature android PC runs Android 4.2 Jelly Been, and comes complete with a quad core 1.6 GHz CPU and 8 GB of flash memory. It also has 2 GB of DDR3 RAM, and the ability to add extra storage thanks to the inclusion of micro USB and SD card imports.
Blurex Mini PC With Android 4.0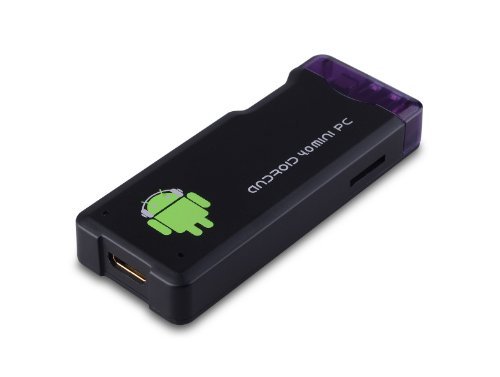 Coming in at right around $20, this Android Mini PC is going to turn your computer into a smart television just by jacking this little device into one of the available HDMI ports. You'll have full access to Android 4.0 (and all of the apps available on the Google Play store), allowing you to leverage the Wi-Fi network in your home to get the very best results possible.
Similar Devices: HDMI Dongle
Google Chromecast HDMI Streaming Media Player
Far and away the very best Android Mini PC available right now, this is the "flagship" Mini PC directly from Android creator Google – and is as close to a perfect solution as you're going to find. At this amazing little device is going to run you right around $30, but it will allow you to stream any and all media to your TV (thanks to the included HDMI input connection) while at the same time enjoying all of the apps on Google Play.