TV has been undergoing a lot of changes in the past few years. The concept of being tied down to a cable or satellite service to be able to enjoy the same kind of streaming entertainment you have on your computing device, or smart phone, is quickly vanishing. Thanks to devices such as Roku, Amazon Fire TV, Google's Chromecast, and Android USB sticks, the concept of streaming entertainment directly through the television has paved the way for Android TV to develop.
Set to be released and updated through this year and next, a host of companies have stepped up the game when it comes to what can be streamed onto modern or adapted televisions. The Android TV device is designed to bring everything you love about your smart phone to your television, and more. They aren't designed to turn your television screen into a big computer screen, so you won't be full out web browsing with it. You will however, be able to watch all manner of streaming media, and with some devices, you will even be able to stream your PC games on Steam to the big screen.
How It Is Different
Now some may be asking, what is the difference between one of these new Android TV devices and what we already have? Amazon Fire TV as an example, allows users to play smart phone games on their television and you can even get a gaming controller that is designed for certain games. The big difference here is that with some of these newer generation Android TV devices, you can use controllers and even keyboard/ mouse setups to play more complex games. The key factors that make Android TV different is the level of complexity they can handle with streaming content and their similarity to solid programming and development that Chromecast uses.
5 Best Android TV Devices
Fire TV with 4K Ultra HD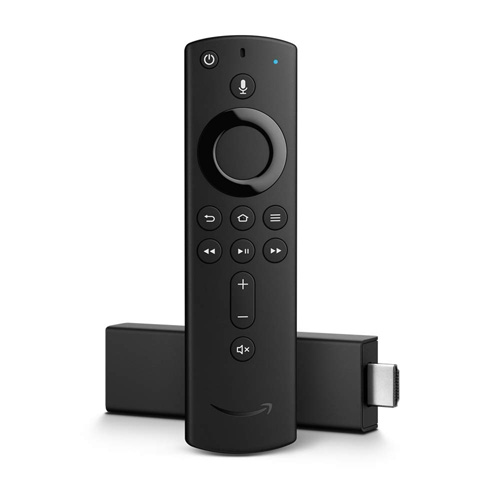 The Fire TV 4K Ultra HD has varieties of attractive features that enable users' to navigate through thousands of apps like HBO, Hulu, SHOWTIME, Netflix, NBC, Prime Video, etc. It also avails open access to over 500,000+ TV series episodes and movie channels. Unlike the Fire TV Stick, it has a more realistic picture quality and high-definition display resolution. You can also use the voice remote Alexa to play music, order food services, check updates on movie timings, find and control content, and many more. With the Fire TV 4K Ultra HD, you can traverse through multitudes of websites like Reddit, YouTube, and Facebook from Silk and Firefox browsers.
Fire TV Cube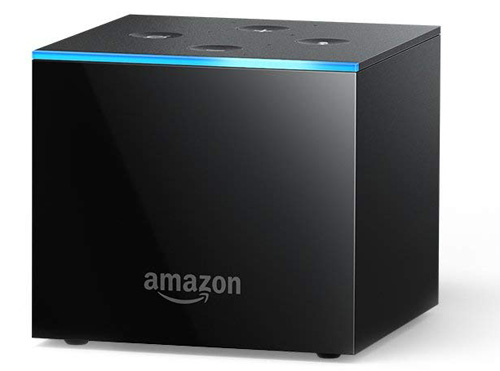 It is the next-gen gadget that is first in line to avail hands-free streaming of media player with the use of Alexa, the voice remote. You can order your command to Alexa from across the room as its far-field voice recognition is powerful enough to catch up on the sound from any direction in the place. It also possesses eight microphones, Fire TV Cube, beamforming technology, etc. that essentially helps in delivering top-class functions of the gadget. Other than the varieties of channels, websites, and apps you can access, the Fire TV Cube has an innovative speaker built into the device, and with the help of Alexa, you can listen to news updates, weather reports, and control other home devices that are compatible with the Fire TV Cube.
GooBang Doo XB-III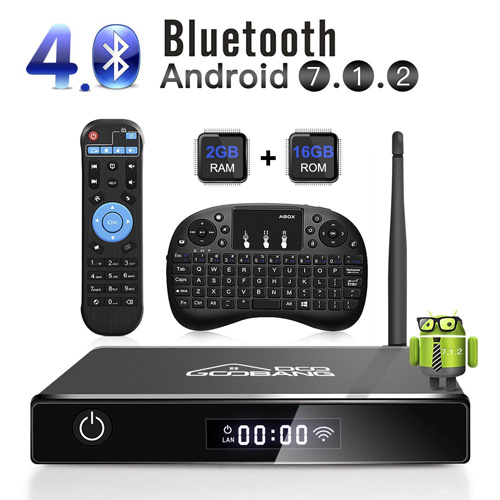 It has the Amlogic Quad ARM Cortex-A53 CPU up to 2GHz (DVFS) which makes image computing and processing way better than any other devices. It runs four times faster than any other gadget in its calibre with an upgraded 3DB antenna supporting IEEE 802.11 B/G/N. The storage system on the device is commendable with 2GB RAM and 16GB ROM that allows games and apps to load and start up faster. Moreover, you can connect an extra card to increase storage to 32GB that is ideal for avoiding breakdown of memory space in the system and enhances the dependency of XB-III TV box. Another advantage is that you can control it through your phone without any hassle.
Leelbox Q2 pro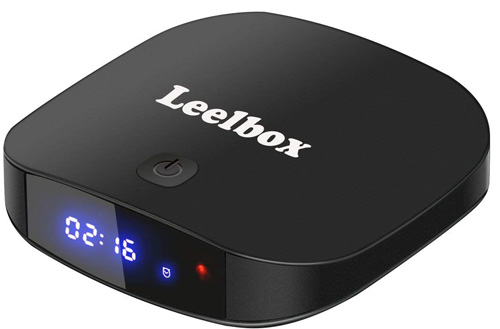 It comes with the new Android 7.1 Marshmallow OS and has 16GB storage, 2GB memory, 2.4Hz/5GHz Dual-WIFI, and 32 bit CPU which guarantees high speed and no chance of buffering during your movie time.  You can also have the best viewing and gaming experience with the Q2 pro by connecting a mini keyboard, and Bluetooth enabled headphones. The gadget allows for 4k and 3D functions that make image resolution four times clearer and glossy.
SkyStream Two Streaming Media Player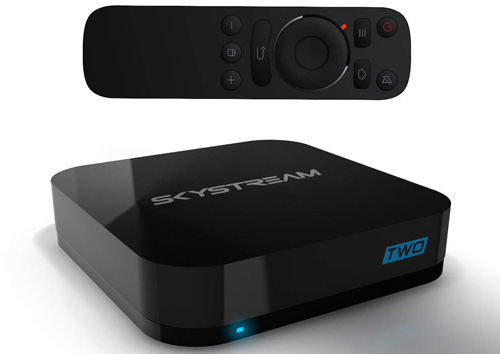 You can view your favourite Sports events, movies, television shows instantly through various apps that are available on the box or stream it through the Google Play Store without disturbance of buffering. It is easy to set up and has an HDMI port that connects to any Tv.
Emerging onto this new frontier in television streaming of entertainment and gaming, there is already a bit of technological arms race to get to the top. Among the leaders in bringing innovation and performance for Android TV, there are three clearly vying for the top spot. Below is a summary of the devices that could easily reach that goal over the next year or two as they continue to develop.
Old models
NVIDIA Shield Android TV Game Console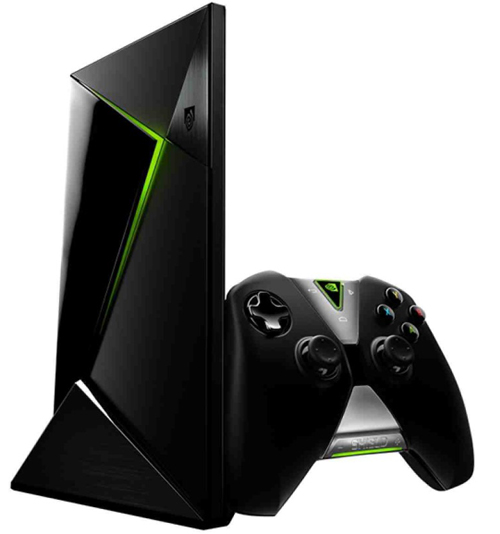 Anyone who even somewhat familiar with PC gaming knows that NVIDIA is one of the most reliable sources for graphics. Just about any top ten or top three list of graphics cards will have no less than one NVIDIA card on or near the top. Their expansive and in depth lines of graphic cards are hard to beat in both terms of performance and pricing.
At the 2015 Game Developers Conference, NVIDIA announced their newest bid on the Android TV market. The NVIDIA Shield Android TV device features their top of the line Tegra X1 processor that can easily stream 4k quality video without a hint of struggle. It will be part of the NVIDIA GRID system for streaming games and will require a subscription, with as yet announced pricing system that is determined by the quality and speed they want to stream at. That being said, this is one device that is offering the best for both worlds between gaming and movie streaming alike. Preliminary announcements claim the system will out sometime in May and look for it to be priced around the $200 mark. The superchip Tegra X1 is what makes this product the top Android TV device.
Razor Forge TV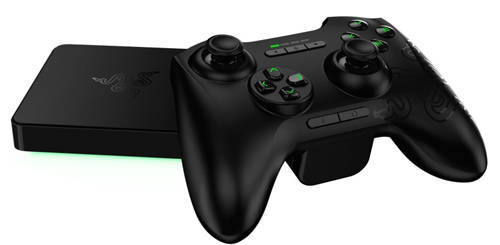 While NVIDIA is no one to scoff at, another long time name in gaming, Razor, is putting their bid in on this newest niche market. The Razor Forge is offering a significantly lower starting price for their unit, which is sized and shaped like an Amazon Fire TV box. For a paltry $99 (before tax and extras) the Razor Forge comes with an impressive set of specs. It boasts the Snapdragon 805 CPU, 16GB of on board storage plus 2 GB RAM and an Adreno 420 GPU. Not to mention it also include Gigabit Ethernet as well as 802.11ac wireless. Comparing it to another similarly priced Android TV device, the Google Nexus, you are get a lot more technological bang for the same buck. For a bit more, but still less than other major contenders, you can also get the Razor Serval gaming controller with it, bringing the start price up to $150.
So what else is this little box packing? Aside from some trademark cosmetic Razor flares, it also promises to include game streaming through their Cortex App on Windows which will allow them stream their PC and Steam games to their TV at a crisp 1080p/60fps. Though that feature, as well as the optional controller setup for $130 retail that includes a compact keyboard and mouse, are still in the works for later in the year. Overall it holds the most promise for gamers and provides stiff competition to NVIDIA's Shield device.
Nexus Player From Google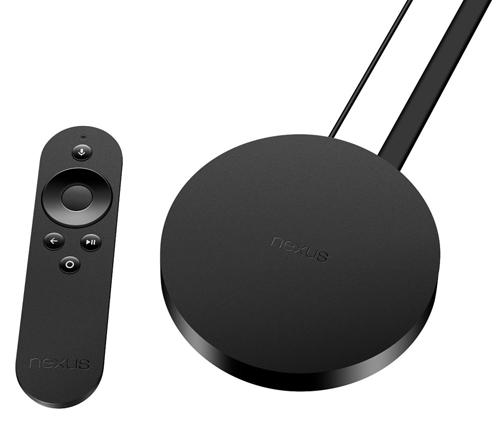 Google and Asus, two well known computer related companies, has paired up to bring out the Nexus Player for Android TV. It offers access to popular entertainment apps, such as Netflix and Hulu Plus, and of course a whole host of Android games and apps on your television. It also boasts being Google Cast ready, which means you can also stream from your phone to your television without jumping hoops. It starts out at a low $99 and comes with a simple remote that has voice recognition input.
There is talk of controller bundles being available, but that is set for a later date. The base system is also being offered as a promotional add in with the purchase of some Epson Home Cinema models, so depending on how you obtain one, it may be the most economical choice to get a taste for Android TV. As far as specs are concerned, it is definitely the under dog for the group. The lower ram and memory make it more idea for light, app games, and streaming entertainment than for heavier gaming.
Nexus Player is avaialble to purchase on Amazon.