Every customer, particularly homeowners, aims to buy the latest 4K TV in the market. Well, who doesn't want to experience using video streaming and voice control features? 4K TV allows you to enjoy an enjoyable movie time with your family. Guess what? There are more awesome features that await you in the new 4K TV models.
But, it would be best for you to know how to buy the best 4K TVs under $500. It lets you choose the best TV that's good for your home and gives you total enjoyment.
How to Choose 4K TV
Buyers have a different preference when it comes to the 4K TV selection. But if you want to arrive on the best decision, here are a few essential criteria you should consider before you buy a 4K TV:
Consider the Screen Size
How many members of your family at home watch TV? If you have a large family, then it's best to buy a large size TV. The ideal screen size would be 55 to 65 inches that's good to accommodate the viewing pleasure of your family.
4K Screen Resolution is the Best
Everyone loves to see a clear picture and fine image on their TV screen. Well, it's best to choose 4K over HD resolution because you get more pixels that translate sharp picture details. The 4K or the Ultra HD standard is becoming a popular choice for buyers due to the satisfaction it offers them.
Gain More Colors In HDR
High dynamic range or HDR is the new feature of 4K or Ultra HD. HDR offers you more contrast levels, color, and increased brightness. Also, it's best to buy a 4K TV with HDR set that's compatible with Dolby Vision for you to enjoy excellent viewing experience.
Once you consider these criteria, you would have good decisions in selecting the best 4K TV that fits your budget. You can expect excellent viewing experience all the time.
Top 5 Best 4K TV under $500
Since the Ultra HD or 4K TV hit the market, buyers want to buy the best 4K TV. A less than $500 TV wouldn't get you a 3D support or superb sound. But, you see a decent picture that's perfect if you love to watch movies and TV programs.
What's the best 4K TV you can buy under 500 bucks? Here are the top 5 best 4K TVs you might like to buy: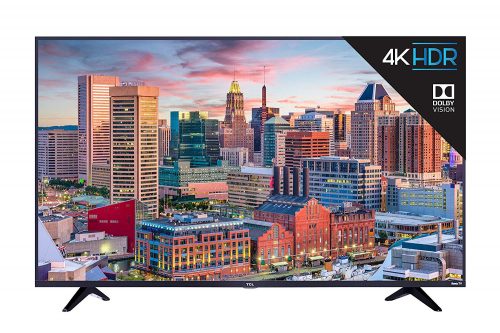 With great price, the TCL 43S517 Roku TV offers you the solid quality you would see on most TCL sets. The Roku TV has an awesome feature such as the Dolby Atmos Sound and Dolby Vision. There are also surprise feature such as a remote that allows you to make voice interaction. The narrow bezel design makes the Roku TV look attractive to buyers.
The color reproduction of the TV screen adds more contrast and detailed picture. It might not be superb compared to other TVs, but the 500 bucks price is worth it. You can enjoy excellent TV or movie viewing with a great picture and the size of the TV your family wants.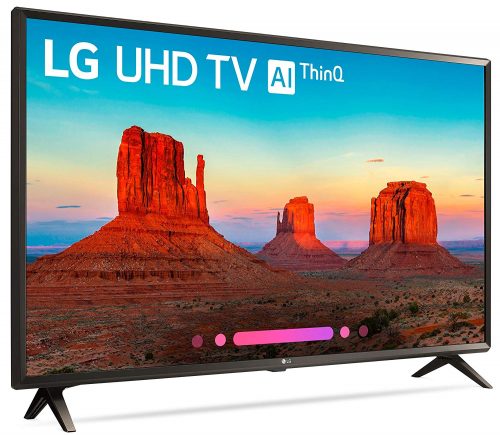 Thanks to the HDR support and wide color feature, the LG 4K TV is an excellent TV you can have in your home. The decent audio offers a strong volume that provides satisfaction for your family. The LG 4K TV might not have premium features, but this TV allows you to enjoy watching movies.
The LG 4K TV has passed an impressive lab test that makes reliable TV when it comes to HDR performance and sound. Any customer would love the performance of the LG 4K TV, so it's worth your money too! With a $400 price range, the LG 4K TV is one of the best smart TVs you can buy in the market.
If you're looking for an affordable TV with superb sound and picture, the LG TV is your best bet!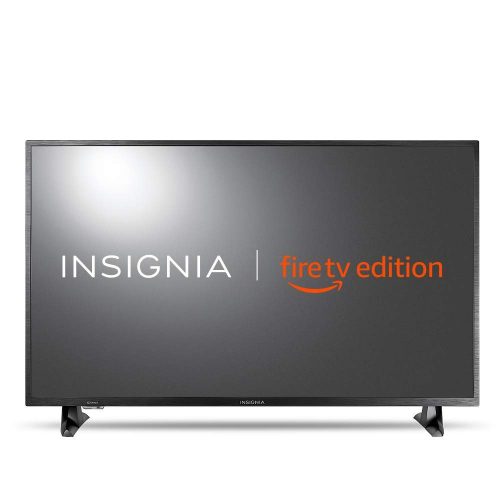 Amazon TVs are here, and the Insignia 4K Fire TV is an excellent example of an Amazon TV you could buy fewer than 500 bucks. With a strong picture and quality sound, the Insignia 4K Fire TV is the perfect choice for most buyers. The TVs color gamut of 99.4% is enough for you to order this 4K TV from Amazon.
The Insignia 4K Fire TV had sleek design, decent audio and built in voice assistant that offers comfort and satisfaction to buyers. The TVs amazing performance and affordable price make the Insignia 4K Fire TV an excellent choice for most buyers. So if you love Amazon TVs, the Insignia 4K Fire TV offers you an excellent viewing experience that's perfect for you and your family.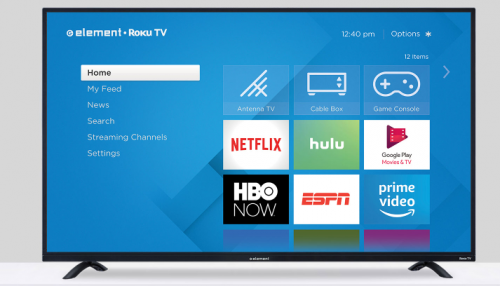 With a 55 inch display, the Element Roku TV is a great example of 4K TV you couldn't miss to buy. The 4K solution and the HDR support are few of the great features that make Element an awesome TV. The picture quality is good and offers you an excellent viewing experience. The TV's interface is excellent that makes the Element TV fit for your home.
Despite its excellent picture, the Element Roku TV has audio reflectors. Some buyers might not be satisfied with the sound. But still, excellent HDR support and picture are enough to influence you to buy the Element Roku TV.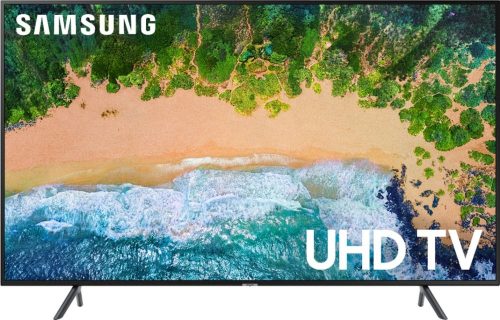 You wouldn't consider the Samsung NU7100's size when you see the performance this TV can do. The Samsung NU7100 has a reliable HDR support and quality audio that allows you to enjoy the TV programs and movies you're watching.
The TV's functionality is excellent that provides you enjoyment each time you watch a TV. But, the TV's remote doesn't have a built in microphone that doesn't allow you to do voice search. Buyers who bought the Samsung NU7100 are amazed by the TV's function and satisfaction.
So, here's your chance to buy the best 4K TV by choosing among these affordable 4k TVs. You and your family would enjoy great viewing experience at home. Come now and pick the best 4K TV of your choice!