Recently, laptops have become the most popular device for mobile users. It's no surprise that people are investing in new technology and looking for ways to make their lives easier. The hard drive is one of the first things when shopping for a laptop that needs upgrading because it has been replaced by flash memory with an SSD drive. There are many different types of SSD drives on the market today, but which size should you choose? In this article we will discuss what 2.5″ SSD drives are available on the market and how they can be used to perform better than traditional hard disk drives (HDD).
What to Look For in 2.5″ SSD Drivers For Laptops?
Storage: Make sure to match the size of your SSD with how much data you plan on storing.
Speed of data access and writing: This is measured in MB/s or IOPS (Input Output Operations Per Second). Note that the higher the number, the better it will perform for you as a laptop user.
Cache memory size: this should be at least 64MB, but 128MB is better.
Power consumption: the lower, the better. Remember that a low voltage SSD drive will require less power from your laptop battery and can last for hours longer than traditional drives.
Form factor size: This refers to how small or large you want your storage device to be in relation to other external devices like your laptop. The size we wil look for here is 2.5″ (3.94 x 2.75 x 0.28 inches).
Cooling system: if you are looking for storage devices to go into an external enclosure like one from LaCie, then this isn't a concern, but if you want to use it in a laptop then make sure the SSD has an efficient cooling system
Shock Resistance: How well will the drive hold up against physical damage like bumps or falls? If this is important for your work situation, look for drives with built in protection from accidental drops and shocks.
MTBF (Mean Time Between Failures): This is the period of time over which data can be lost because a drive fails. The higher the number, the better for your laptop usage
Temperature operating range: Many laptops are designed to operate in high heat environments like on hot carpets or near radiators. Make sure that you purchase an SSD with a high temperature operating range so it can handle the heat.
5 Best 2.5″ SSD Drivers For Laptops
SAMSUNG 850 EVO 500GB 2.5-Inch SATA III Internal SSD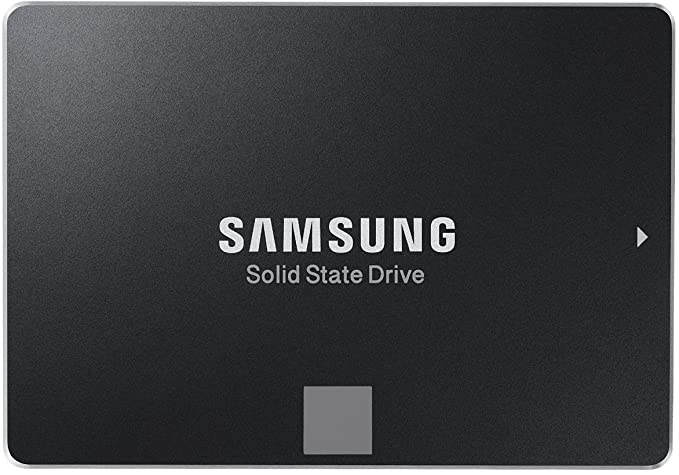 Unleash your newest mobile powerhouse with the Samsung 850 EVO SSD! Processor-heavy programs and demanding OS operations are handled with ease, thanks to its incredible sequential read/write speeds of up to 540MB/s and 520MB/s respectively. With a 5 year limited warranty, you can trust that this device will last for years to come.
Built-in advanced Quality Features (QF) set new benchmarks in data protection which also makes it one of the most trusted SSD brands among consumers worldwide.
Silicon Power 120GB SSD
For when you need to store tons of information without slowing your system down, the Silicon Power 120GB SSD can get you back up and running quickly. With a SATA III 6Gbps interface for lightning-fast data transmission, this compact 7mm slim design is perfect for laptops and all Ultrabooks built thinner than 17mm– so it's more portable and doesn't add bulk!
Utilizing one of most reliable memory chip sets in the industry, these advanced chips are able to retrieve and read data quickly with short boot time. You don't have to worry about losing your data ever again either: Bad Block Management provides a self-healing mechanism that ensures longer lifespan capacity. Safeguard against potential errors by utilizing Double Device Data Correction.
Crucial MX500 2TB 3D NAND SATA 2.5 Inch Internal SSD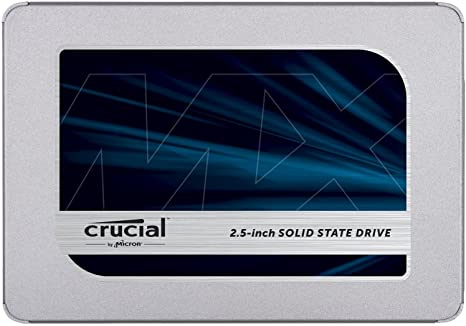 A perfect addition to the office desktop computer, Crucial SSDs are designed to handle data-intensive activities with ease. By integrating Micron 3D NAND technology, this product has fast sequential reads and writes up to 560 MBs – 510MBs respectively for all file formats.
If you're looking to run programs like AutoCAD or Photoshop on your computer without any lagging in performance, then this is one of the best choices out there. Alongside its powerful performance features, it also possesses power loss immunity that saves all your work if suddenly a power failure occurs.
And last but not least, it has AES 256 bit hardware encryption which locks down content so only authorized individuals have access.
SanDisk Ultra II 960GB Solid State Drive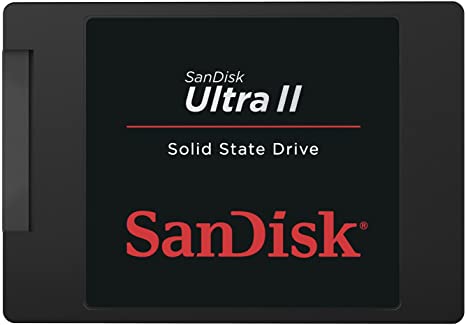 The SanDisk Ultra II 960GB Solid State Drive is a great investment. With up to 500 MB/s sequential write speeds and 550 MB/s read speeds, this SDD delivers some of the best performance out there today.
If you like 4K video, high-level gaming and more of the latest interactive multimedia content on your PC or laptop with lightning quick responsiveness that previously only possible in an all-flash storage environment, then the new Ultra 2 will deliver faster than gas go babies!
Kingston Digital 120GB SSD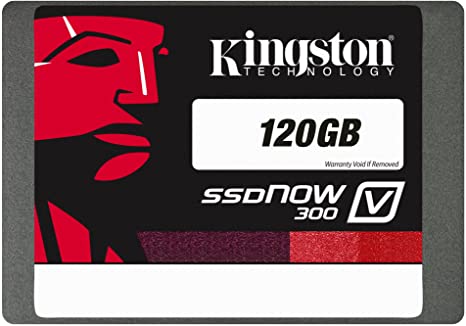 The Kingston Digital 120GB SSD provides 100% faster system performance compared to a hard drive. With no moving parts, the solid-state drive is less likely to fail than traditional drives which require physical media – that's what makes it so cost efficient and long lasting. The Kingston Digital 120GB can store up to 180 MB/sec reeading speed with 133MB write speeds in an affordable 2.5 inch form factor.
There are many factors to consider when upgrading one's hard drive and not all SSDs will be a perfect fit for everyone. Whether you're looking for higher performance, power loss immunity or strong encryption, there is an option out there that meets your needs. To figure out which of these three solid state drives would work best for you, take some time to compare the benefits each offers as well as their price points before making a decision. If this article has left you with more questions than answers about how to choose the right 2.5-inch SSD product, contact us!