Price: FREE | Developer: Gameloft | Download: App Store, Play Store
At the first sight, the Battle Odyssey looks like a simple, match-3 game, but it is far from that. First of all, it features a new and modified gameplay which has been paired with RPG engine. As such, it is more than just appealing to the highest number of players. Then we have the elements which are present in the game as well. They are earth, water, fire, lightness, and darkness. The first three work as you already may know (rock paper scissors) while other two are developed to coexist in a balance, or in the more accurate case so a lightness can beat the darkness.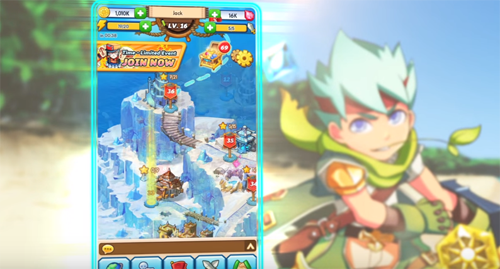 While playing the game, players have the ability to match 3 or more colors or better-said elements to defeat an opponent. Each one is a member of just one element and matching the corresponding elements you will defeat him easily. Those opponents who are defeated can join your team or they can be literally used to make your characters even more powerful.
Characters are usually simple at the beginning, but as you advance, they become more complicated and more realistic. They start as forest animals but soon move towards much better characters.
The game also features a decent graphics and a sophisticated game interface. All players are satisfied with this puzzle RPG game, so you will be as well.
The good
Each level will require around 5 minutes to complete and after that, energy levels are refilled. It means that you can easily play as you want as long as you can. The overall impression is good as well. The game is interesting and we can even say more appealing than the same games, due to the elements which have been added.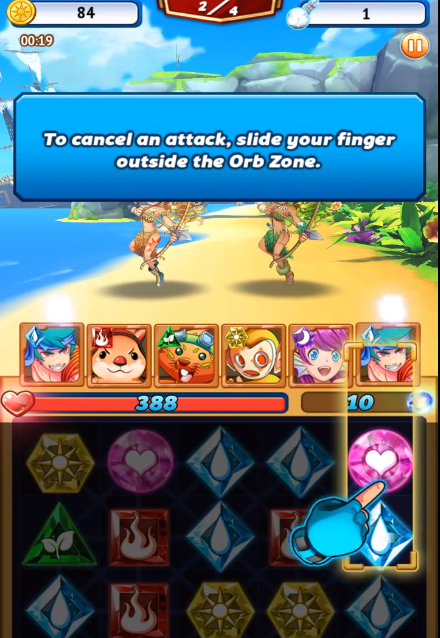 There are a lot of characters to collect, which must be included as an advantage. They are different, original and different than we have in other games, another good side of the game.
Special patterns for delaying enemy attacks or healing are impressive as well. They make the game even more desirable to play.
The bad
Some, higher levels are more than just complicated, so players will have to use real money to pass them or they must go back and start the previous level again and again.
The second drawback is the fact there are not a lot of futuristic elements of the game. It is still a color-based game. Yes, better than most others, but still, nothing innovative has been added to the game.