The result of a deep collaboration between ASTRO, 343 Studios and Xbox, the A40 headset and MixAmp M80 feature colors, materials and finishes that match the Halo 5 Xbox One console and controller.  In online team-based games, no game can be won without proper communication. One of the first things you are going to notice is that most of the online games do have a built in feature that allows users to chat by using their microphones, in order to successfully build their strategies and update each other on new events.
It is almost considered mandatory for players who enjoy such games to have a headset, but even more than that it is important for the headset to provide superior microphone quality and still have great sound to offer.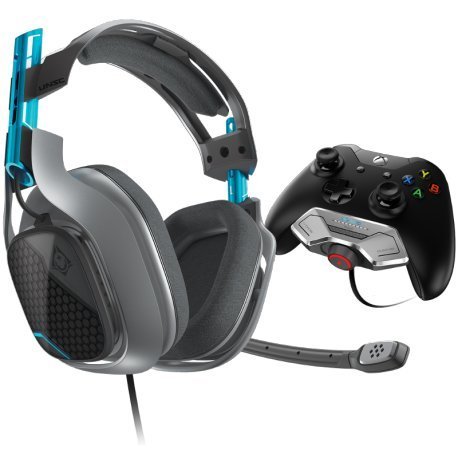 Features:
Themed to suit the HALO 5 Xbox One console
Easy to swap precision microphone
Optimized for gaming thanks to the ASTRO technology
Comes with different EQ modes
Unlocks in game content
Removable mic that can be placed to either side
Supports controller mounted feature (Controller is not included)
Available for a limited time only
Mixamp M80 Features: Balanced Game and Voice Audio, EQ Modes, Controller Mounted (Controller not Included), Amplified Stereo Output
Can be made to work with PS4 controllers with the use of an audio cable
Pros:
Crisp, clear audio quality
Appealing design with an amazing finish
Comfortable to wear even for prolonged periods of time
Use the Halo 5 Req Pack code to unlock the special ASTRO emblem, as well as other in game features
Cons:
No separate chat and overall volume mixers
Could offer louder audio for the price
This is an amazing accessory to consider if you have a Halo 5 Xbox One, since the design is literally made to match and generally does look appealing. Although you can't really separate the volume of the chat and general in game audio, the mixer allows you to easily choose your most preferred settings, and the EQ presets make it easier to optimize your audio experience towards your current activity. Since it is available for a limited time only, if you want this bad boy, you are going to have to hurry up.