As an affordable PC system, the Mini PC is now trending. ACEPC T8 Fanless Mini PC is considered one of the best buy in the latest small electronic technology category. ACEPC Mini PC is small and compact and does not require much space. The sleek design of the device also makes it more appealing.  The Fanless PC is also quiet and is ideal for those who do not like the noise of PC fans. The package includes one mini PC, one power cord, one HDMI cord and one English manual.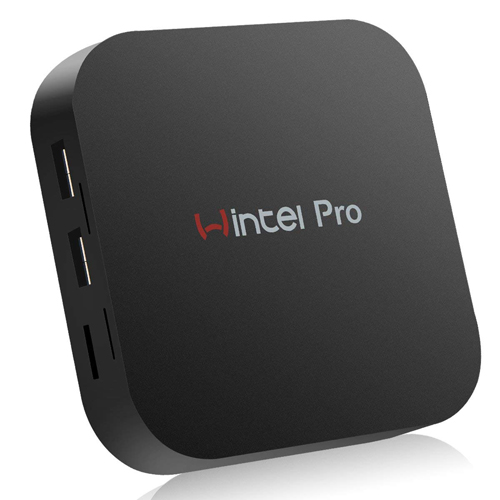 The ACEPC Mini PC is powered by Intel Atom X5 Z8350 with 1.44 GHz to 1.92 GHz burst mode processor speed. It also has a built-in Wifi and 4.0 Bluetooth. The ACEPC T8 also comes with 2 USB ports; USB 2.0 and USB 3.0. It has a Headphone and Mic combo interface and HDMI video interface. The compact Mini PC also has one Ethernet port, one microSD slot and one DC power port. The storage size of the Mini PC is 2GB DDR3L and 32GB eMMC hard drive. Intel HD Graphic supports the graphics processor. The Mini PC also comes with preinstalled 64-bit Window 10 Home Edition.
The ACEPC T8 Fanless Mini PC is a compact yet powerful device. The 4K Ultra HD home entertainment visual is perfect for internet browsing, watching movies, and other basic tasks that a desktop with Window can perform. If you have Bluetooth or USB Keyboard and mouse, you can easily plug in and use them and turn your HDMI TV into a smart computer. The preinstalled Window 10 also allows a user to use the HDMI display as any Window 10 PC even when first plugged in. The inclusion of two USB ports makes the experience even better. You can use external storage if the 32GB memory is not enough and you can also use microSD card for additional storage. However, you need to delete unused apps and keep enough space for updates. The additions of Ethernet port is also much appreciated as the internet becomes much faster. The Mini PC is small, and you can carry it anywhere you go. You can quickly transform any HDMI display to an entertainment centre or as a PC. The Intel Atom provides fast boot and start-up. The device is quiet and does not heat up very fast. You can also play low graphic content games. The device may not be able to fully support most of the new games even with a low graphics game setting.
ACEPC T8 Fanless Mini PC is ideal for home and office use. Except for gaming, you can use this mini PC to perform the task of a desktop or a laptop. With less than $100 you can have a fully functional PC and an entertainment centre. The mini size of the PC is also ideal for travelling and will not require lots of space for installation.