Google Allo has been the talk of the town because people hoped it to be a message app that could replace iOS's iMessage. While it can't live up to that expectation, it should still be your main message app. Here are 5 reasons: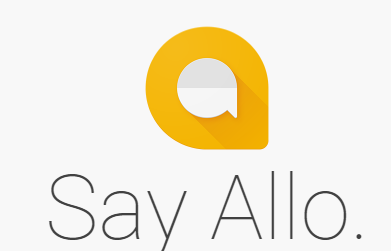 Google Assistant
Google Assistant was announced at this year's Google I/O; it is an AI that is integrated into the app. Google Assistant appears as a contact in Allo and you can ask it question like you do with Google Now.
The great thing is that you can search for people, places, restaurants, etc. inside Allo. The AI is developed to directly compete with other virtual assistants like Siri and Cortana. It will become bigger and more helpful as it ages.
Free SMS
This doesn't work in most cases but it is still good enough. Both phones texting each other need to meet 2 conditions, having Allo installed and wifi enabled. Not everyone has a WhatsApp account but everyone has a Google one, which makes Allo appeal to all Android users.
Smart Reply
This feature analyzes your conversion and suggests helpful texts accordingly. Are you afraid that it seems emotionless or insincerity? It is a big help when you are in a situation that limit you from using the phone at 100%. Those situations occurs daily, like in a car driving to work, in a gym working out, on a bicycle following your routine, etc…
Incognito Mode
There are conversations you don't want to keep it long. To delete a conversation, you need to delete it yourself and request your friend to delete it as well. Google makes it easier by introducing Incognito mode in Allo. When this mode is turned on, it forbid Google from storing your conversation on its server and it automatically delete it in your device after a while.
In-Message Search
While chatting with your friend, you can search for anything and include it in the message. You don't need to open Google to find an answer for your friend, or to introduce him/her a nice restaurant. This feature will save you a lot of time.
Better Text and Emoticons
With Whisper/Shout, you can change text's size before sending. It also features a large range of emoticons and fresh stickers.
Made by Google
Not every Google product is successful but it is still one of the strongest brand when it comes to digital products. Google can implement lots of unique features which no other companies can do because they also owns Android. I hope Google can make the app interact with all other apps to make it more robust within Android.