I'm a big fan of the Samsung Galaxy S5. Following are my recommendation for Galaxy S5's accessories.
Samsung Galaxy S5 Case and Cover
Keep your Samsung Galaxy S5 looking showroom new with a protective case.  Find one that suits your needs and style in the list below.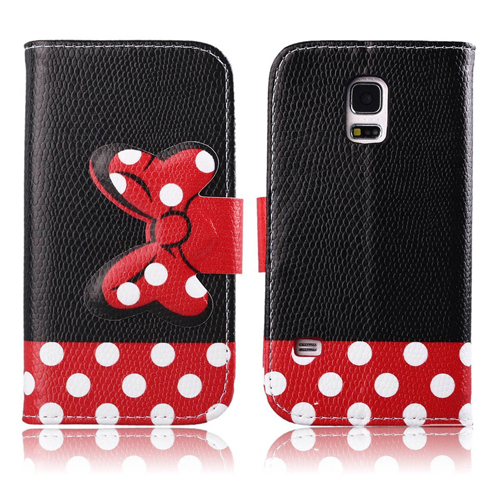 Yakamoz lets you show off your personality with their variety of styles available in a leather flip case cover.  With styles ranging from American Flag to Owls, there is sure to be a look that you like.  The leather flip case offers slots to hold credit cards and identification, while keeping your phone locked safely inside the soft leather interior.  A tab closure keeps everything securely inside the case and protects the phone from drops and bumps.

Soft Shell Cover Skin Case
The Soft Shell Cover Skin Case offered by Cable and Case gives you the look of a hard shelled case in the protection of a soft case.  Made of thermal polyurethane, it keeps dirt and scratches away from your phone and keeps it safe in the event of an accidental drop.  The side grips make the phone easy to hold and convenient cutouts let you take pictures with ease.
ivencase E21 leather flip case
Want to add some style to your Galaxy 5? The ivencase E21 leather flip case provides maximum protection for your phone from scratches and dust.  Comes with a plug stopper to protect your port from dust.  The synthetic leather case gives you access to all the ports and features of the phone without having to remove the case.
Ionic Designer case
The sleek Ionic Designer case offers a textured leather case with a flip cover that keeps your phone neatly and safely inside the easy to install case.  The black exterior contrasts the soft microfiber interior and keeps your phone safe from scratches and fingerprints.  Two slots on the inside flap can be used to store credit cards or identification and the stylish leather lets your phone look professional.
Yigoo Flip Magnetic Folio Case
If you use your phone for business, the Yigoo Flip Magnetic Folio Case is a sleek leather case that holds the phone securely in place.  A durable plastic locking system protects from drops and bumps, while the tough leather case keeps scratches and dings away. A double sided magnetic enclosure keeps the flap in place when opened and the soft interior microfiber protects your phone's screen.
SUPCASE's premium leather wallet case
SUPCASE's premium leather wallet case gives you the benefit of a case and a stand.  With its adjustable position stand, the case lets you use your phone as a viewer and a video chatting monitor.  The stylish leather casing is made of high grade leather and the soft interior protects your phone screen from scratches and smudges.