More and more people switch from the classic Nintendo 3DS to the brand New Nintendo 3DS, only because they want to stay updated to the latest technologies. To many others, this upgrade might look a little irrelevant.
After all, what are the differences? The truth is that the new 3DS does come with a few upgrades, yet it is imperative to determine the main reasons if you are not sure about this move. So, what should you expect from the New Nintendo 3DS?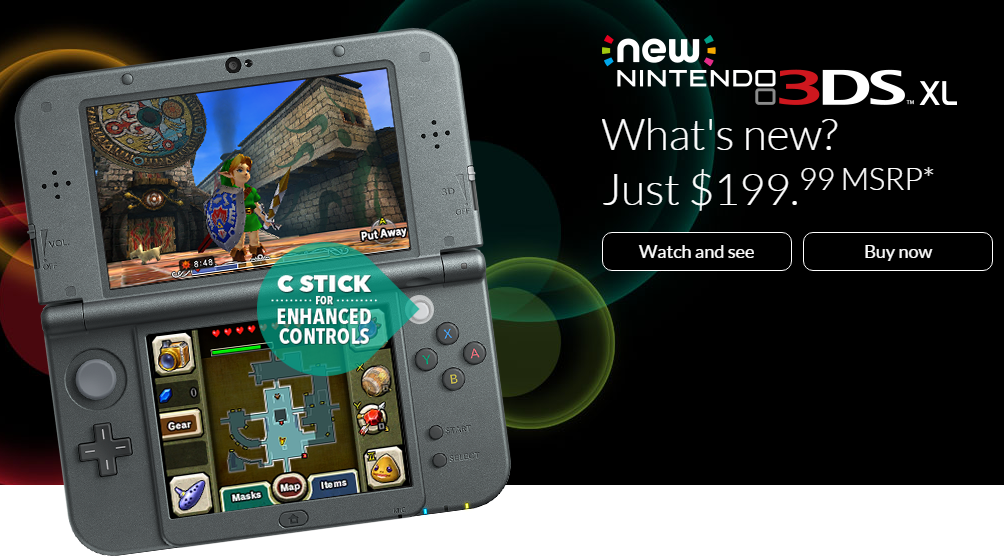 1) Enjoy the New Exclusive Games
You might expect the New 3DS to come with a series of new games, yet it only comes with one extra game only. Xenoblade Chronicles has been specifically developed to underline the new features of the handheld. If you have played it on Wii original, you will notice that there are close to no differences between the two gadgets. Most gamers expect a plethora of new games in the upcoming future though. Even if you are not after games, a decent upgrade is always welcome.
2) Benefit from Amiibo Support
From many points of view, the New 3DS is similar to the WiiU console. The Amiibo support is one of these similarities. Once again, this feature will be more useful for upcoming games. So far, there are not too many games that can benefit from it. Sure, it might look a bit useless right now, but things are about to change. Some gamers may not necessarily understand the necessity of this support given the current game base, yet this is a decent upgrade that will make your life easier later.
3) Assess the Better 3D
The 3D feature was not the best in 3DS. You could use it for half an hour and feel your eyes floating in your head. These lacking issues are gone now. You can see 3D pictures from more than just one angle, but you can also enjoy 180-degree vision. When compared to the previous 3DS, the new 3D feature is actually worth it. It works and it does not bother you.
4) Get Some New Cases
People want their toys to be unique, so the deeply customizable cases for the New Nintendo 3DS can help them go there. New plates will not affect the protection of your console though. Sooner or later, chances are you will end up with custom pictures on the shells, not to mention an upcoming industry or cases with all kinds of designs.
5) Relax a Little
The old 3DS used to cause some pain in your palms, as well as your thumb. It was just too bulky and uncomfortable to hold for more than half an hour. The New 3DS has tackled this minus, so you can hold it firmly and comfortably without experiencing any discomfort.
As a short final conclusion, the New Nintendo 3DS is still not ready to impress everyone, only because it is… Well, new! However, the upgrade is excellent for the current games, yet the upcoming releases are likely to make a difference in the long run.