You can create anything that you can think of with Origami. Origami is the art of folding pieces of paper to make diverse styles and designs, and while it might seem easy at first, it can get incredibly complicated as the designs become more complex. If you want to learn Origami, you are lucky because there are lots of courses for Origami online to choose from.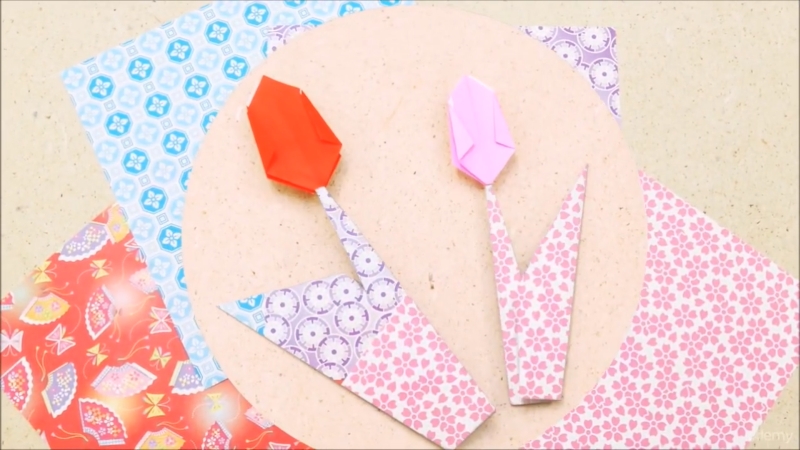 In this online course, you will learn the basics of folding and some high-level crafts without seeing a video. This is ideal for kids and group of people who wishes to learn the craft or senior people at the nursery home.
Here you will learn how to make six various origami pieces from start to end. Utilizing video, the teacher will help students in each step with simple to follow guides. No prior experience is required, but students will require a basic set of tools like a knife, rulers, cutting board ad glue stick, and origami paper to finish the course.
This is a three-hour online course that teaches students how to craft 24 diverse origami masterpieces, which will amaze your family and friends. This is ideal for those who wish to flavor their life with some art or people who want to know a new skill. Here you will learn 24 traditional origami masterpieces and a foundation understanding of origami tech and folding. Open mind to learning, and of course, a paper is what you need.
This is a great online course for Origami in which you will learn how to create seven traditional origami models such as butterfly, peace crane, star box, lily flower, jumping frog, and flapping crane. Origami Crease Patterns are offered to allows you to become creative and make your paper.
If you look for a DIY project and a place where you'll be inspired to make remarkable artwork, this is the best course for you. Here, you will learn the beautiful art of Origami and how to utilize your models as exceptional pieces of decoration and self-made gifts. At the end of the lesson, you will know how to fold twenty-one traditional origami models and learn the necessary folding techniques. You will also get inspiration for your decoration pieces and next gifts.