LED desk lamps are a great investment for anyone who works at a computer for long hours, has sensitivity to light, or just wants to be more productive. They're also beneficial if you have trouble sleeping due to the bright lights from your screen. However, with so many options out there it can be hard to find the right one! That's why I put together this list of five LED desk lamps that will work well in any office. Check them out and see which one is best for you!
Factors to Consider When Choosing LED Desk Lamps
The two biggest factors to consider when you're choosing a desk lamp are color temperature and brightness.
A good LED desk lamp should have a color temperature, which is equivalent to warm yellow light. Anything higher will have too much blue in it and anything lower will have too much red in it…and nobody wants that!
It can also be beneficial to look for one that lets you adjust the brightness level so you can find the right amount of light depending on your environment.
In addition, it's ideal if your LED desk lamp has an adjustable arm or gooseneck. This way, you can make sure there is no glare on your computer screen that directs the light exactly where you need it.
5 Best LED Desk Lamps
After researching and testing the best LED desk lamps around, these are the ones that I think would be best for most people:
Fugetek LED Desk Office Lamp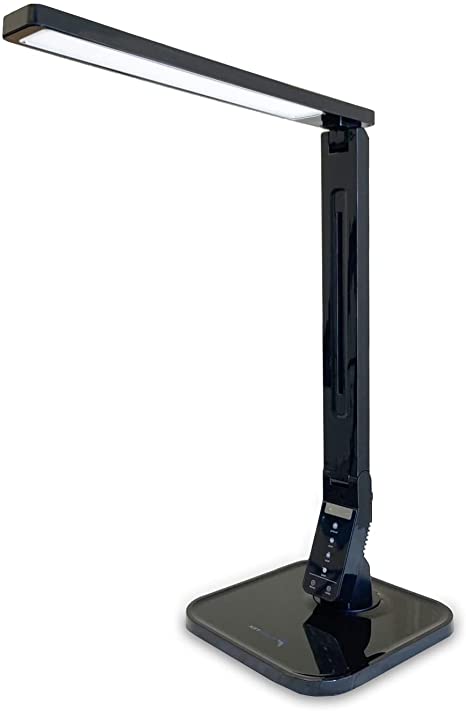 This sleek desk lamp is the perfect addition to any office. The recessed LED lights are easy on the eyes and provide plenty of light, while the long-lasting LED bulb means you'll never have to replace a bulb again. This lamp is also economical, reliable, and energy-efficient.
This lamp offers 20 different lighting options, 5 brightness levels, and 4 light color modes, so you can find the perfect setting for any occasion. 530 lumens provide plenty of light while the low stress on eyes feature prevents eye fatigue. The USB charging port lets you charge your smartphone while you work, and the 1 hour auto-off timer turns the light off when you're finished.
Ambertronix LED Desk Table Lamp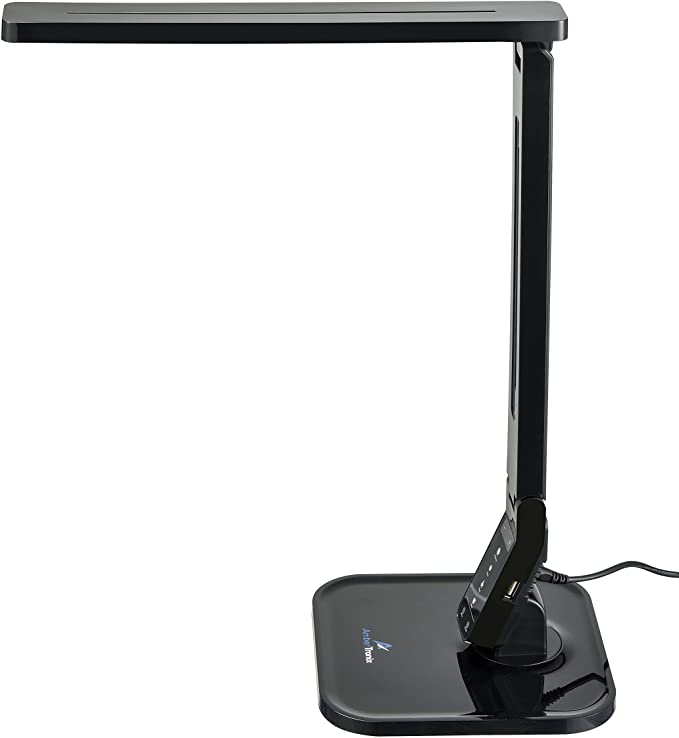 The Ambertronix LED Desk Table Lamp features simulated natural light that doesn't flicker, making it easier to relax and read or study for longer periods of time. The sleek design is perfect for any home, bedroom, office, or dorm room.
Additionally, it has a USB charging port so you can easily charge your smartphone while using the lamp. And if you need to take a break, the lamp also has an auto-off timer with a one-hour duration.
This lamp has five adjustable levels of brightness and four different lighting modes, perfect for any activity or task. The built-in touch-sensitive dimmer allows you to customize your light perfectly. With an estimated bulb life of 50,000 hours, this lamp is economical, reliable, and eco-friendly.
Lampat LED Desk Lamp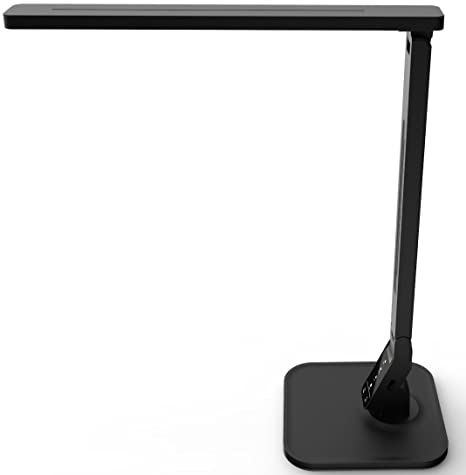 This lamp features four lighting modes and five brightness levels, so you can customize your light to suit your needs. Plus, the sleek black design will complement any décor.
Lampat LED Desk Lamp features a USB charging port, making it easy to charge your devices and natural light that protects your eyes. The one-hour auto-off timer is perfect for conserving energy, and the sleek design makes this lamp a great addition to any desk.
TROND LED Desk Lamp Dimmer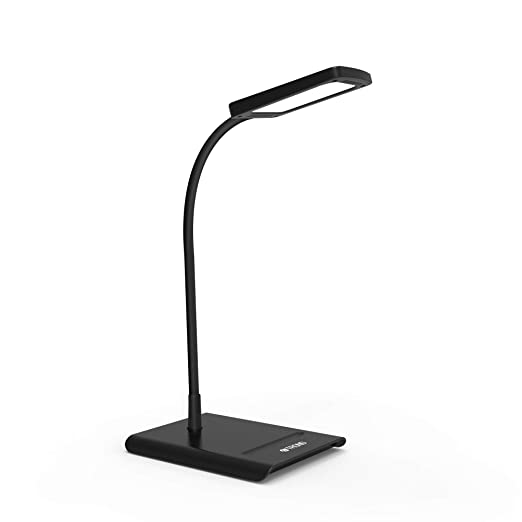 TROND LED Desk Lamp Dimmer is a unique surface lighting source and innovative light guide panel create a flicker-free, anti-glare light without ghosting. Eye-care desk lamp with 3 lighting modes: Working 6000K, Reading 4500K, Relaxing 3000K. It has long-press the LED power indicator to activate 3 distinctive lighting moods.
With seven brightness levels to choose from, it's easy to find the perfect setting for your needs. The integrated memory function also ensures that your chosen light setting is remembered, so you can always enjoy the perfect level of illumination. Plus, the ultra-slim base and low-profile design make this lamp ideal for any space. And thanks to the flexible gooseneck, you can easily adjust it to suit your needs.
OxyLED Dimmable Table Light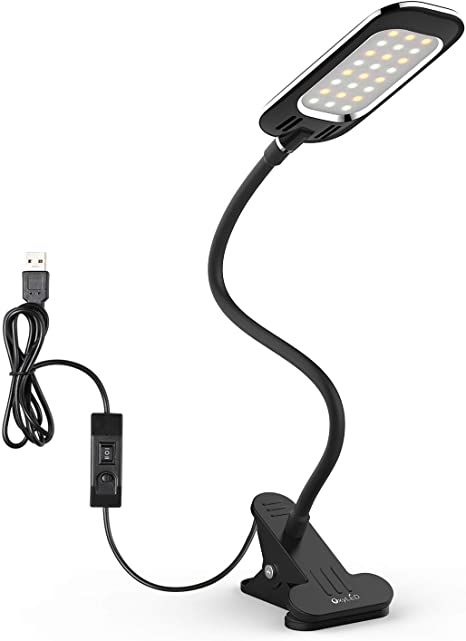 If you're looking for an LED desk lamp that is both comfortable and practical, look no further than the OxyLED Dimmable Table Light. This lamp features a flexible gooseneck that allows you to position the light beam exactly where you need it, as well as a stable clamp that ensures your lamp will stay in place. With its zero-radiation design, this lamp is perfect for anyone who wants to avoid eye fatigue.
With its built-in 24 Energy-efficient LEDs, it's easy to find the perfect light level for whatever you're working on. And because it has a memory function, your desired brightness will be remembered even when you turn it off and on again. Plus, the soft light of this lamp is designed to help those who read and work hours a day, making it perfect for children and youth.