One of the most important decisions you'll make when setting up a home network is picking out your router. A dual-band wireless router offers many advantages over its single-band counterpart, such as increased bandwidth and less interference from other sources. There are plenty of dual-band routers on the market, but not all routers are created equal. Here we take a look at five of the best dual-bands available today.
Factor to Consider When Choosing Dual-Band Wireless Routers
Speed: Dual-band routers operate on two different frequencies: 2.4GHz and 5GHz. The higher the number, the faster the connection speed is. If you're transferring large files over your network or streaming HD video to multiple devices simultaneously, then it's better to go with a router that supports 5GHz rather than one that only operates at 2.4GHz. Keep in mind, however, that higher speeds will come with a cost: a shorter range.
Range: The distance at which your router can broadcast its signal is known as the "range" and is typically measured in feet or meters. If you're going to be using your wireless network inside a small home or apartment, then it's not going to matter too much what kind of range your router has; it will probably suffice for most situations. However, if you plan on using your wireless network outside or in an all-steel building like a warehouse (which greatly reduces wireless reception), then an extended signal range would be very beneficial.
Compatibility: While dual-band routers may appear similar on the surface, there are some important differences when it comes to compatibility. For instance, not all dual-band routers support the 5GHz frequency when communicating with older devices such as wireless adapters and older smartphones and tablets that only include 2.4GHz and GSM radios. Be sure to check which bands your existing devices support before making a purchase.
Price: Wireless routers range in price from $20 to $300 depending on download speeds, connection types, exterior design, and additional features. Before you purchase a router, consider what exactly you need it for so that you can get one that meets all of your requirements without overspending or purchasing unnecessary functions.
5 Best Dual-Band Wireless Routers
NETGEAR Nighthawk Smart Wi-Fi Router (R7000)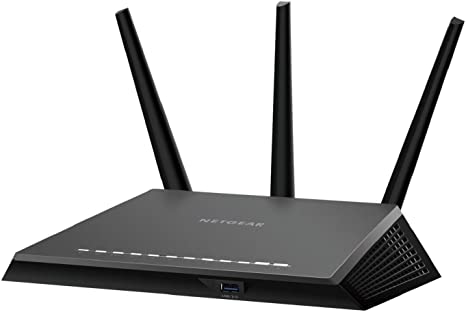 If you're looking for a fast and reliable wifi router, the NETGEAR Nighthawk Smart Wi-Fi Router (R7000) is a great option. This router can provide up to 1800 square feet of wireless coverage with AC1900 speed (Dual-band up to 600 + 1300 Mbps). It's also recommended for up to 30 devices.
The R7000 has 4 x 1 gigabit Ethernet ports, so you can easily plug in nearby wired devices like computers, game consoles, and streaming players. It also comes with advanced technology like a 1GHz dual-core processor, 3 amplified antennas, Beamforming+, Dynamic QoS, Smart Connect, Amazon Alexa Voice Controls, and more.
Plus, the USB connections make it easy to share a storage drive and printer with any connected device. WPA2 wireless security methods are supported. Guest WiFi, DoS, Firewall, VPN, and other features are also included.
TP-LINK WiFi Router AC1750 Wireless Dual Band Gigabit Router-AC1750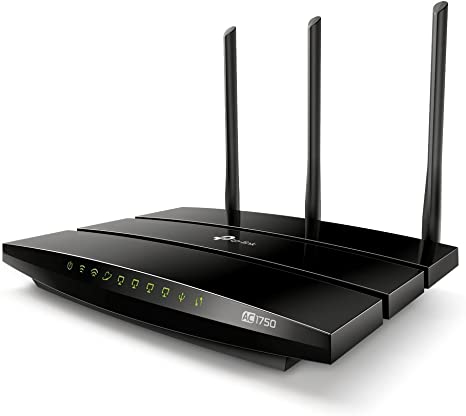 The TP-LINK WiFi Router AC1750 Wireless Dual Band Gigabit Router-AC1750 is a great product for people who want to upgrade their home internet. The router delivers speeds up to 1750 Mbps, which is great for streaming in 4K on multiple devices. The router also comes with gigabit Ethernet ports, which are perfect for any internet plan. Additionally, the USB access allows you to share your USB drive content wirelessly with any device in your home. Lastly, the TP-LINK tether app makes it easy to set up and manage your home network from anywhere.
ASUS AC3100 WiFi Gaming Router (RT-AC88U)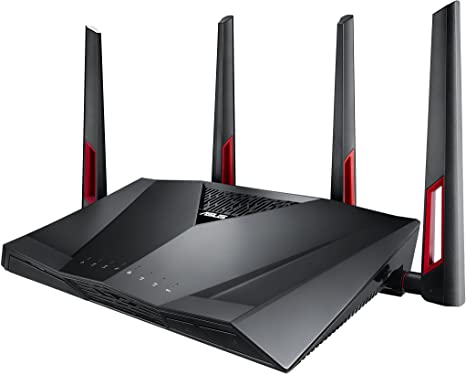 The ASUS AC3100 WiFi Gaming Router (RT-AC88U) is a great choice for anyone looking for a powerful and fast router. It features 1024 Qam technology, which makes it 80 percent faster than 5 GigaHertz routers. It also has a 4T4R antenna design, which gives it 33 percent greater 2. 4 GigaHertz coverage.
Additionally, it has 8 x Gigabit LAN ports, allowing you to connect up to eight devices simultaneously. The router also comes with a powerful 1. 4 GigaHertz dual-core processor, which allows for faster USB data transfers.
Netgear WNDR4500-100PAS N900 Dual Band Gigabit Wifi Router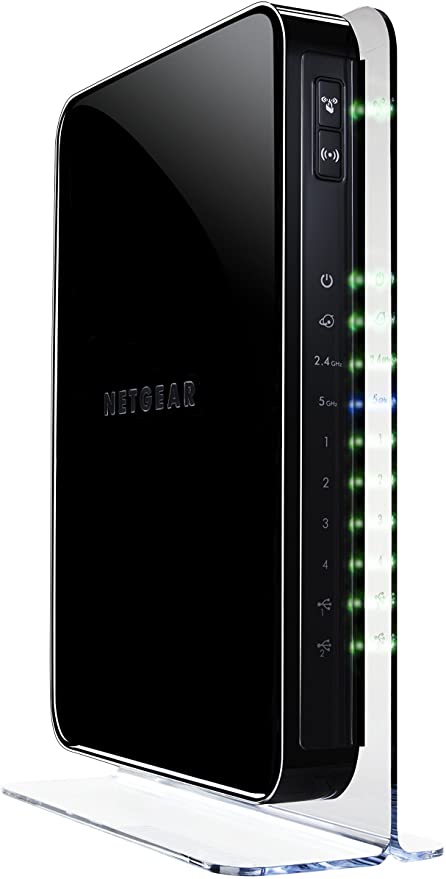 The Netgear WNDR4500-100PAS N900 Dual Band Gigabit Wifi Router is an excellent choice for those who are looking for a fast, reliable router. This router offers speeds of up to 450+450 Mbps, making it perfect for HD gaming and video.
Additionally, the simultaneous dual-band 2.4GHz & 5GHz frequencies provide optimal performance and coverage. The advanced QoS feature also ensures smooth streaming and gaming. Additionally, the five (5) 10/100/1000 (1 WAN and 4 LAN) Gigabit Ethernet ports with auto-sensing technology provide plenty of connectivity options.
The two USB 2.0 ports are also great for connecting additional devices. And finally, the WiFi Protected Access (WPA/WPA2—PSK) and WEP, Double firewall protection (SPI and NAT firewall), Denial-of-service (DoS) attack prevention features keep your network safe.
TP-Link AC1900 Smart Wireless Router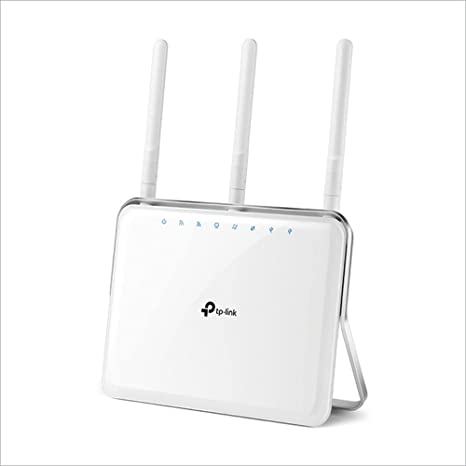 The TP-Link AC1900 Smart Wireless Router is a great option for those looking for a quality, dual-band wireless router. This router is compatible with all Wi-Fi devices and offers fast, Gigabit speeds. Additionally, it features a powerful dual-core processor that can easily handle multiple devices. The router also comes equipped with three external antennas that provide long range coverage. And, the Beamforming technology makes the router smart, detecting where you need fast Wi-Fi the most. Lastly, the router has one USB 3.0 and one 2.0 port for sharing printers, files, and media across your network.