Are you a first-time camper? Then, you might be nervous and excited on your first day at camp. Some first-time campers learn camping the hard way. But don't worry. You're camping experience wouldn't be so bad. Let me show you 10 camping tips that enable you to enjoy your camping experience.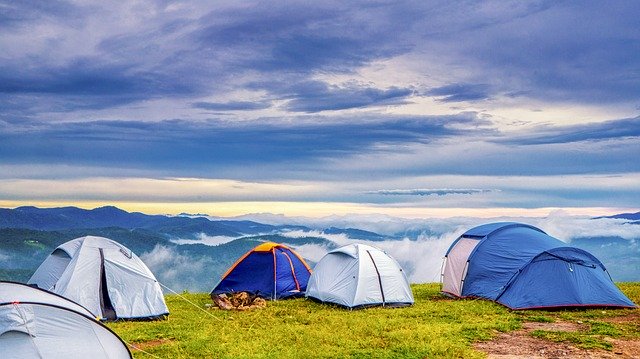 Write and Follow a Checklist
First-time campers often forget something when they go camping. Don't let this happen by making and using a checklist. Trust me – it's hassles free when you're at camp already.
Familiarize Your Camping Gear
Most campers would agree to this – they experience hassles in using a camping stove or setting their tent. The reason is campers only use their camping gear when they arrive in the campground. So, familiarize your camping gear before you start camping.
Buy a Big a Tent
Okay, comfort and space are priorities in buying a tent. For example, buy a tent that can accommodate six persons if your family members are more than four.
Be Early on the Campground
One of the secrets of a smart camper is arriving on the campground early. You would know the rules and amenities of the campground easily when you're not late.
Respect Campers by Following Campground Rules
One of the good traits of a first-time camper is showing respect to other campers. Observe quiet hours on the campground by following the rules at camp.
Set Menu Ideas
New campers don't pay much attention to meal planning. So, be a wise camper and plan your meals in advance before you go to the campground.
Reverse Your RV Before Going to Camp
Don't follow other campers who reverse their RV when they're at the campground already.  Be smart to back up your RV in advance.
Pack Enough Clothes
You wouldn't find laundry shops in the campground. So, make sure you have enough clothing for different weather conditions. For example: bring a raincoat when it rains.
Avoid Bad Weather
Your camping experience would be fun and enjoyable when you set up your tent on a sunny day. Remember: it's a hassle for new campers to camp during heavy rains. Be a wise camper!
Camp Near Your Home
Yes, camping is fun, but some conditions can force you to pack your bags and go home early. For example, the weather might bring heavy rains that ruin your camping experience.
Hence, camp near your home for your first trips. Remember: new campers like you would experience so much fun if you know how to camp wisely.